In this video, you will learn how to weave a narrative using display advertising to impact long, considered purchase cycles. Below is a transcript of the video with our edits for readability.
B2B display advertising can be used to tell a story that conveys your company's complex value proposition in a way that is most compelling to a visitor, a prospect or even a current customer you are trying to upsell. Using an automated advertising platform to deliver the correct message at precisely the right time for your prospects is the most important thing you must do.There are, however, different pieces of the story that you are going to tell in order to really convey your unique value proposition. Here are six questions that will help you piece your story together:
Who are you?
It is important to identify your company and its value proposition. Plant the seed of your brand and water it with attention and love, trust and confidence, so that prospect comes back to you when they have a particular pain point that you can solve.
What problems do you solve?
Educate your prospect with content that frames a problem in a way that makes your solution the best option among all of the available opportunities, especially opportunities your competitors present. This is an important part of the story. Understand this so that you are able to convey it with clarity.
How do you solve those particular problems you identified in number 2?
Are you the low-cost provider? Are you the feature-rich provider? Are you the person with the most amount of service and dedication? You need to really convey to that prospect what is unique about your company, your value, your product and the service you are offer. This is the point of the story where you really drive home that information.
You have shown them your brand. You have built trust. You have framed the problem, and now is the time to tell them your solution in that context.
What success have other clients had with you?
Continue to build trust with prospects by showing them your customer testimonials or showing them you have worked in a particular industry that resonates with them. If your prospect is in the retail industry, you can show them all the great testimonials and even case studies you might have that really address the retail industry.
Who can they speak to about more information?
This is the part that all B2B marketers and B2B salespeople love because the answer is typically "the company". Prospects are going to want answers some of the lingering questions they have about your product or solution, or even the problem as a whole. This is your opportunity to shine. Establish a human connection because everything until this point has been an online interaction. Drive them to your form captures in a way that is very inviting, low-friction and provides trust so they actually become known leads. Your salespeople can then begin to address their needs and build relationships with them.
How can we take this relationship further?
The relationship doesn't end when your buyer becomes a customer. It is very important to continue to tell a story of product usage or full service because in today's world, it is not enough to simply sell the product. You have to ensure that the customer is successful with the product. This is key for renewals. Statistics prove again and again that it is much more valuable to keep a client than to go out to the market and capture a new one. Think about how you can use display advertising to keep a customer or to drive them to use your product and service to the fullest extent possible.
B2B display advertising is an opportunity to tell a story about your company and your value proposition. It is delivered through a series of ads that help the buyer go through your company's buying journey.
We would like to hear the stories you have shared with prospects that have turned into them into buyers. We look forward to hearing from you soon. Please leave a comment below.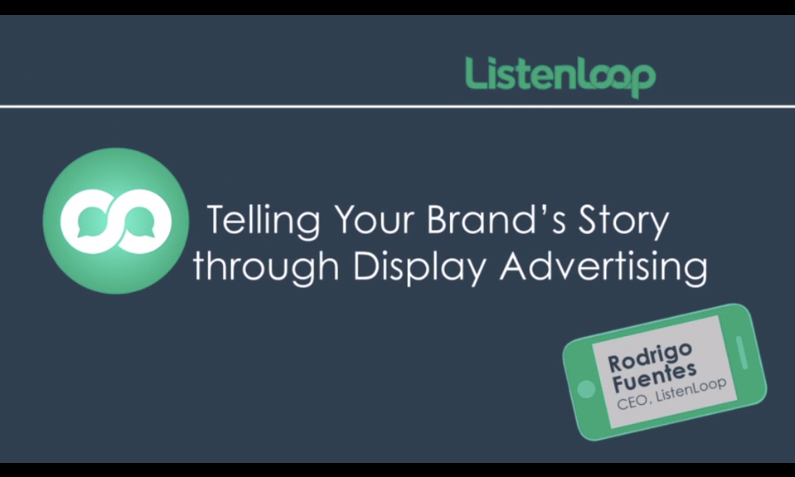 Join Our Email List